Click your heels and say with me, "There's no such things as too much wine!" You are in Colorado, and this is the annual Durango Wine Experience, where wine is paired with the stunning Southwest Colorado backdrop.
Southwestern Colorado: Durango Wine Experience
Point your wine glasses to Historic Downtown Durango for the annual Durango Wine Experience, held each year over the first weekend of May. With hundreds of wines and dozens of vendors, the Durango Wine Experience offers public tastings, more than six educational wine, craft beer and spirit seminars and multiple wine dinners. A special VIP welcome reception on Thursday kicks off the wine festival.
"The Durango Wine Experience has grown into one of the most respected tasting events in the country," said Karen Barger, owner of Seasons Rotisserie & Grill and co-founder of the Wine Experience. "We've got the perfect venue in Downtown Durango, plus the natural beauty of this southwest Colorado region. The event has seen steady growth over the years, and we've been able to donate significantly to local non-profit organizations."
The 2017 Wine Experience non-profit beneficiary will be the United Way of Southwest Colorado.
The event's signature, multi-location public tasting event, the "Walk-About," is set for Friday, May 6th from 4:00– 7:00 p.m. This year's downtown Durango venues include Azul Gallery, Sorrel Sky Gallery, Rochester Hotel Courtyard, Steamworks Brewing Company's Patio, Silk Sparrow, Lively Boutique, Overland, Cocktails and Creations, Four Leaves Winery, and Urban Market's newest location, to name a few. The event will feature hundreds of wines throughout the locations and light appetizers.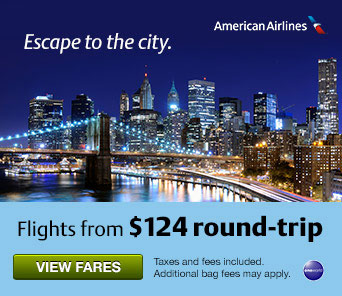 Explore Durango, Colorado
"Durango Wine Experience brings hundreds of people into town and introduces them to the beauty of Durango," said Mandi Davis, Event Coordinator.
"It's really a dual education process," Davis explains. "We bring Durango residents wines and spirits that are new and exciting. Through our seminars and events, we teach attendees about the history and viticulture of the wines they love. We are also introducing our visiting vendors to Durango and all that Southwestern Colorado has to offer. Many come back every year for three-day event or for separate vacations. It's easy to fall in love with this town."
Signature Wine Event: The Grand Tasting
On Saturday, The Grand Tasting will take place under the festival tent in Downtown Durango, at First National Bank, 259 West 9th Avenue from 4:00- 7:00 pm. Dozens of vendors, which include wineries, distillers, and craft brewers are scheduled to participate.
This signature wine event includes the wildly popular Restaurant Showcase, featuring some of the area's most talented and celebrated chefs and restaurants including: The Ore House, Eolus, Seasons, Olio, Fifth Street Eatery, HWY 3 Roadhouse, Jean-Pierre Bakery and Wine Bar, Animas Chocolate Company, Guidos, Kennebec Cafe, Mahogany Grille, Chimayo Stone Fired Kitchen, Cyprus Cafe, BREW, Steamworks Brewing Co, Carver Brewing Co, and El Moro Spirits and Tavern.
Wine Experience attendees may select from several educational seminars scheduled throughout the event, all within walking distance in Historic Downtown Durango and attended by Master Sommeliers and Certified Wine Educators. Winemaker dinners are also scheduled at various Downtown restaurants on Thursday, Friday, and Saturday nights.
A limited number of tickets are available for all Thursday, Friday and Saturday tasting events and seminars. Those purchasing Platinum Passes are invited to the VIP welcome event Thursday evening.
For additional information or to purchase tickets, visit www.durangowine.com.
Click here for more Wine Festivals and Events.
Things to do in Durango, Colorado
Calling all train fans and travelers who want to step back into the era of the Old West. Don't miss the experience of riding the Durango & Silverton Narrow Gauge.